Welcome to the Catalan Inland Mediterranean territory. Where we run on food, fun and plenty of wine.
The wineries here maintain a high standard of excellence and savoir faire. A tasting in any of them will yield you as much appreciation for the dedication and history of the winery as for the wine itself. Singular winemakers with singular winemaking stories.
From state-of-the-art wineries to hidden gems, Olea Soul puts together the perfect tour to combine sipping artisan wines while enjoying vineyard touring and the surrounding historic heritage.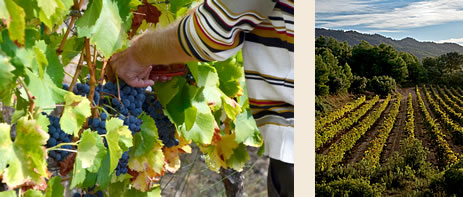 Activities
Winery visits with wine tasting
Guided tours to charming medieval villages and castles
Gourmet picnic lunches
Gourmet and wine pairing dinners
Hands-on harvesting activities
Cooking classes
Foodscape and landscape photography tours
Outdoor meditation activities
Wine tasting workshops