We like to describe our region as an edible territory. We have the grapes and the olives. But life would not be the same without all the rest: cheese, charcuterie, meats, artisan bread, honey, almonds, walnuts, saffron, fruit, wild berries, and aromatic herbs.
Of Iberian, Phoenician, Greek, Roman, Jewish and Arabian roots, Catalan Cuisine is characterized by a strong personality. Local cuisine is all about treating local produce with respect and using extra virgin olive oil as the main ingredient.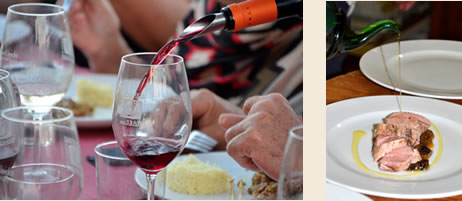 At Olea Soul we are all about letting you in on the culinary secrets of local and gourmet Catalan cuisine. From foodies to foodies who love to travel.
Farmers' markets visits
Hands-on harvesting activities
Cooking classes
Gourmet picnic lunches
Gourmet and wine pairing dinners
Eat like a local dinning
Foodscape and landscape photography tours
Food photography workshop